A lot of smiling faces in Arenys de Mar, Spain as the Open Bic World Championships come to a start.
184 competitors have entered the event and are hoping for a little more wind than we had at the EuroChallenge, which was held just prior. In the EuroChallenge it was the French team in all the top spots of the U17 category Marin Micoulot was first followed by Leo Piroird and Lana Belhout. In the U13 it was Australian Breanne Wadley ahead of Max Cheli from Grance and Ted Houry from New Zealand. The Eurochallenge was however just a warmup, as everybody is looking for that ultimate prize of becoming World Champion.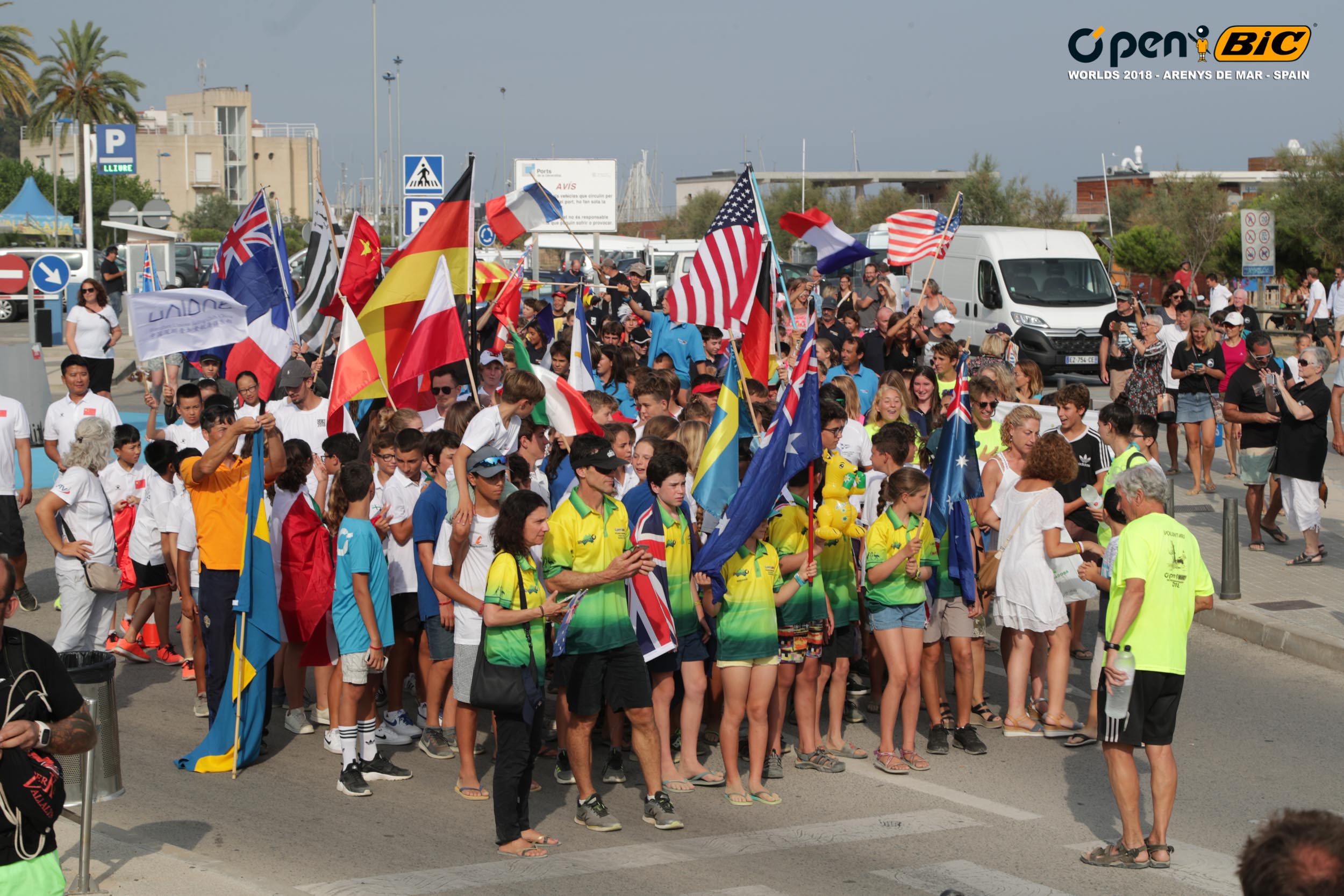 A parade with drums crossing through town was something to watch yesterday evening and at the opening ceremony you could just tell the kids were really excited to start the regatta.
Guido Sirolli, class president is very happy to see the class grow, as 15 countries have entered the regatta "It is the first time so many countries attend an international event. One of those countries is China, which just shows how rapidly Open Bic is growing. The event here is looking to be successful and we have also identified venues for future events including the next Worlds in New Zealand and Europeans in Germany in 2019." – he said, adding "This is a great, fun class for the kids, but we still have a lot of work to do. In the next four years my dream is to double in size and have 20 established countries with a National Class Association. Growing the class around the globe, without losing its identity, is definitely the goal."
The first possible warning signal is at 13:00, but no wind yet. So stay tuned and follow our updates.
Related galleries